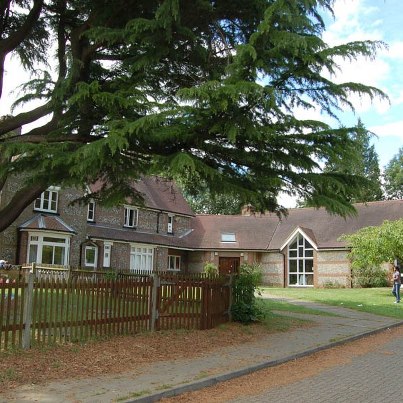 WELCOME
Welcome to the West Herts Healing Centre website. We hope you will find your visit interesting and that we can answer many of your questions. The centre in Woodhall Farm has been serving the West Herts area for over 20 years and presently has 3 qualified healers and 3 probationers available on Monday nights for healing on a donations-only basis.
THE PEOPLE
Everyone has the ability to be a healer but may not have developed the skills and insights necessary to work effectively as a healer. The present group of healers has over 50 years of joint experience working with a wide range of problems. Each healer has been fully trained and the majority are healer-members of The Healing Trust the working name of The NFSH Charitable Trust Ltd. Many of the healers also work outside of the centre with other complementary methods such as Reflexology and Hypnotherapy.
THE PLACE
The West Herts Healing Centre has been based in the Woodhall Farm Community Centre in Hemel Hempstead for over 15 years. Although used for many different activities the building has a peaceful atmosphere which is well suited to calming mind, body and spirit. There is plenty of parking both at the front and to the rear of the building. For instructions on how to find us click here. Healing at the Centre takes place every Monday night, apart from Bank Holidays, between 7pm and 9pm - no appointments are necessary.
WHAT IS SPIRITUAL HEALING?
Spiritual healing is the healing of the sick in body, mind and spirit by Divine energies obtained by attunement through prayer and meditation, whether or not in the presence of the patient.
HOW DOES IT WORK ?
The Divine energies are transformed from the spiritual level by the agency of a trained healer so that they can induce a beneficial effect upon the patient's own energy field of personal life force and upon the person as a whole on levels of body, mind and spirit.

In individual cases of illness or stress these energies can be directed and applied to a particular disease or imbalance in the life force within the person to stimulate natural recovery and to bring peace of mind.
IS IT NECESSARY TO HAVE FAITH ?
No, but a strong will to be better does help. Spiritual healing is above differences in religion, but, if you want, have a word with your vicar or priest if you belong to a particular faith. Healing was done by priests long before 'doctors', in the modern meaning of the word, were established as a profession. The Healing Trust is not concerned with distinctions of race, class or religious belief.
WHAT HAPPENS WHEN I GO TO A SPIRITUAL HEALER?
The healer helps you to relax mentally and physically and then allows the healing energy to flow to you by laying his or her hands on or near you. Patients may sense the flow of energies with feelings of warmth or cooling or tingling or relaxation.
DOES SPIRITUAL HEALING ALWAYS WORK?
Sometimes one treatment is enough, but more often than not beneficial results appear gradually. Patients receiving spiritual healing over a period of time usually feel some benefit- even if it is only being more relaxed about everything and experiencing a beneficial change in attitudes to life and emotions. This often applies even in cases of terminal illness where the patient acquires through healing at spiritual levels a serenity that brings comfort, and to relatives and friends as well.
CAN IT DO ANY HARM?
Definitely not. Unlike drugs, which may do damage, spiritual healing has the immeasurable advantage of not having any harmful side effects. Clients may feel short-term effects which are due to the body being brought back into balance.
WHAT ABOUT MY DOCTOR?
As this question implies, patients often decide to seek spiritual healing only after trying orthodox medical treatments. However, spiritual healing is not necessarily a substitute or an alternative; it is complementary to other forms of treatment. A growing number of doctors practise spiritual healing and registered healers of The Healing Trust visit on request, patients in hospitals; with the doctor retaining overall responsibility for the patient.

You should always tell a healer what medical advice and treatment you may be having, or have had, and you will not be asked to alter it. Patients having active medical treatment are advised to tell the doctor that they are receiving spiritual healing and to ensure that spiritual healing is by The Healing Trust-registered healers. The General Medical Council allows doctors to recommend spiritual healing to their patients.
AND AFTER A SERIOUS ILLNESS OR SURGERY?
Spiritual healing can help the speed of the recovery and the extent of recovery from a serious illness or from surgery or from effects of treatments such as chemotherapy or radiation. It works well in conjunction with all forms of holistic medicine and with new approaches to cancer.
CAN I DO ANYTHING TOWARDS HELPING THE HEALER?
Yes. Let yourself have an open mind and wait patiently and confidently. Putting up a barrier in your mind blocks the flow of healing energies. Try not to feel resentful about your illness and tell yourself that you are moving towards more harmony of body, mind and spirit.
HOW CAN I HELP MYSELF?
Learn to think positively and creatively about restoring your bodily health and your peace of mind; exercise yourself gently in deep breathing, relaxation and visualisation of yourself in better health. Give a little time each day for your own self-attunement to the Divine source of healing so that you will supplement day-by-day the help you are getting on visits to the spiritual healer.

If you want cassette tapes on relaxation or meditation as channels of healing or a book on healing through meditation, you can buy them from the headquarters of The Healing Trust.
IS THERE ANY CHARGE FOR SPIRITUAL HEALING?
It depends. Spiritual healing may be given in private consultations, clinic sessions, therapy groups, etc. Many healers are voluntary workers in community service and the NFSH is a registered charity, relying on membership and donations to meet the costs of operating voluntary service. The West Herts Healing Centre runs on a donations-only basis but if you wish to see a healer privately there may be a charge

A practical way of expressing appreciation is to join friends of The Healing Trust in membership of our international Fellowship of Healing.
SOME FURTHER THOUGHTS...
Spiritual healing goes to the deeper levels of a person's being where many illnesses have their origin (stress, tension and fatigue) so that symptoms disappear when the cause is removed. A change to right thinking and sensible living will continue the good work started by spiritual healing. It has been shown time and again that there are tremendous forces of nature to be tapped. Over many years spiritual healing has been neglected in the search for technological removal of symptoms rather than tackling the basic reasons for disease, and now spiritual healers continue with much more widespread practice of laying-on of hands.

Hundreds of patients go to spiritual healing every day and speak of the benefits they have received - so many that it cannot be coincidence in every case. Spiritual healing has an increasingly valuable role to play in today's busy life.

You are welcome to drop in on Monday nights between 7pm and 9pm (Bank Holidays excluded). If you would like to know more contact Hilary on 07966475413 or 01582 873264 or John on 01442 263581 or email us at info@westhertshealing.org.uk
© Design by John Puczynski - JPD Graphics